Make Your Garden Become A Wonderland By Using LED Outdoor Lanscape Lighting Fixtures
Views:9 Author:Site Editor Publish Time: 2020-11-10 Origin:Site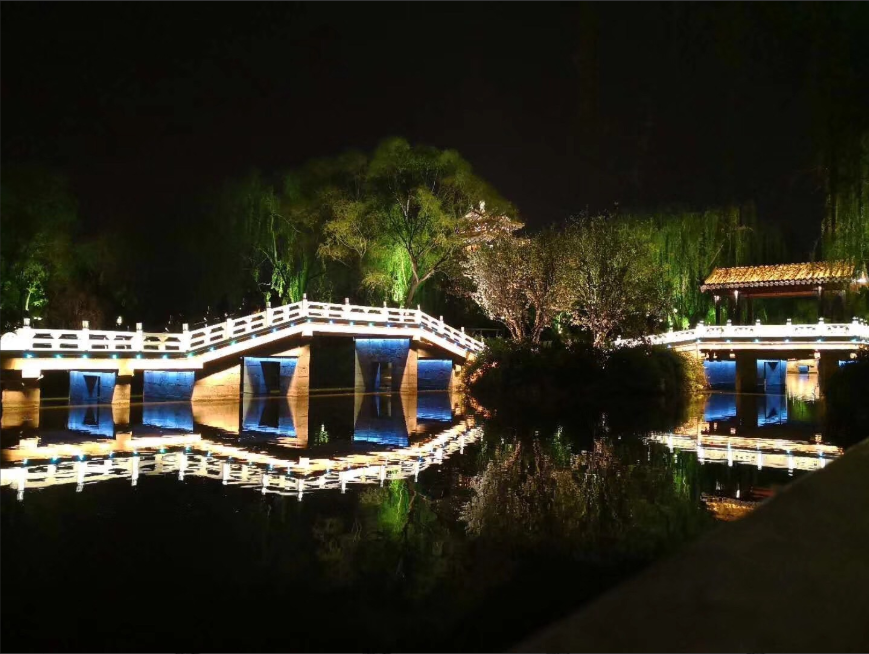 Make Your Garden Become A Wonderland By Using LED Outdoor Lanscape Lighting Fixtures
We like to using lighting inside the home to bring warmth and atmosphere, so why not bring that effect outside? There's many ways to make you garden become a wonderfull world.
What kind of lighting fixtures will you use?
There are three different styles of lighting:
– Flood light, for lighting a whole area
– spike light, for drawing the eye to certain areas or features
– spotlight, for lighting an area such as a path or shed

Spotlight can be used to great effect lighting plants, trees, steps, water features and even whole walls.
Image: Harmony Lighting's flood light RH-P21
Where can I use spike lighting?
When lighting steps or pathways, LED mini-spots along the vertical surface are a great choice, particularly ones with an 'eyelid' feature to direct the beam of light downwards. LED lights are cost- and energy-effective, and work well as spike lights for placing in the adjacent turf or beds.
Potted plants, trees and leafy shrubs look stunning at night when lit up from beneath, using recessed spots or spike lights. A wide beam will diffuse gradually through the lower foliage, and create a softly lit feature from your leafy plants like yucca, dicksonia and trachycarpus. A lower-angled fitting will create a narrower beam of light that will illuminate the trunk and lower leaves of a narrow garden tree. Just remember to consider bats, birds and night animals as well as any neighbours when positioning your spots – unwanted glare can be very offputting for local wildlife and human residents alike.
Image: Harmony Lighting's RH-E20 Spike Light
A wash of light on a wall or garden water feature can create a really nice play of light and dark using shadows and silhouettes. Use a wide angle of light to catch different textures on a wall's surface, and pick out the shadows of any plants along it.
Avoiding light pollution
A good garden designer will be able to help you come up with a lighting plan that will avoid light pollution (shining into the home, disrupting views of a starry sky, etc) – but if you're going it alone, following some simple tips will help enormously. Use minimal wattage – a glaring bulb isn't needed for a dark garden. Use fittings that have light shields to deflect the beam effectively, and make sure they're aimed carefully. Motion-detection and timers are also great for using energy efficiently.
What to watch out for
When you're purchasing your outdoor lighting, make sure that any electrical fixtures, wires and bulbs are all suitable for outdoor use. Most stockists will label 'outdoor safe' or similar. If you're placing fixtures out in the open, consider a waterproofing cover, and make sure your lights aren't located near any flammable materials that could catch fire.